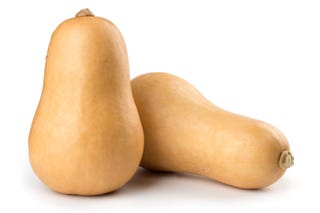 I have officially made it to the third trimester. The baby registry is done and I couldn't be more relieved. With all honesty, building a baby registry has been the worst part of my 7 months of pregnancy (minus the crap I've put up with at work this year). I know, for some new-to-be-moms that's one of the highlights. Not this girl, I'd rather be tied to a chair and forced to listen to Cardi B's "Pull Up" on repeat until either my ears bleed, or I laugh myself to hysterics because it is seriously one of the most ridiculous (and worst!) songs ever created.
I loathe shopping. Aj doesn't understand this about me. Last year, for my birthday, all I wanted was for him to fix a pair of black boots whose sole had separated from the seam.
He refused and said, "It's time for new boots, Steph. These cost you thirty bucks and I already super glued them once for you last year."
I contested, "I don't want new boots, I want theeeessssseeee boots." I held out the word 'these' for emphasis, and raised them high in the air in front of his face, with one hand on my hip and my head cocked to the side as a sort of authoritative protest. He just looked at me and reiterated the words "New boots" and walked away.
I feel immense relief with the pressure of the baby registry out of the way, where you have 15 gazillion options for everything, no seriously, everything. For example, why do I need to decide between 108 versions of a baby bathtub? It's water and soap no matter how you slice it. Not to mention the endless pages of baby "essentials" that I have no idea if I actually need or if they're just a gimmick used to access the wallets of overbearing, overly anxious first-time parents. I mean, do I really need a poop alarm? Isn't that why God created noses? Or pacifier wipes? What's the harm in using water from a sink? Or, a bathtub thermometer, diaper cover, diaper genie, formula mixer, bottle warmer, etc. The list is endless.
This leads me to the other "big issue" that I have been feeling semi-confused over…the nursery. Everyone wants to see the "nursery". "What color is the nursery? What theme is the nursery? OOooh, OOooh, let me see the nursery." The reality is people, and I'm sorry if this disappoints, but my theme is… cheap. I currently have three items in the smallest bedroom of our house with nothing on the walls–a dresser, a bookshelf, and a glider–and they are all used items. Cheap…my theme is cheap. Is that so bad? Because, the reality is, the more you buy new the more pissed off you get when it gets broken or scratched. That's why the majority of what we own is used. Someone recently asked me why we didn't have a crib yet and I told them we weren't doing a crib for the first year, a pack-n-play would do just fine and be a lot….cheaper (see you guessed it!). She looked at me appalled, as if I had broken one of the 10 commandments of first-time-parents. She said, "That won't do. You need a crib!" Patted me on the arm in that "you poor, pathetic, clueless girl" kind of way and went about her business. But, the reality is, I was born into this world without a themed "nursery", without having my formula machine stirred, or my ass wiped with toasty moist towelettes. And so were you. And we all turned out okay in the end, well…most of us. In the grand scheme of things who is all of this stuff really for? Maybe I'll eat these words one day and will come to regret that I never included the pee pee tepee on my registry. But for now, I think my child will do just fine.
You see, one of my life motto's is "less is more." And I try to keep to it whenever possible. Let me show you what I mean. For example…less stuff, more space. Less work, more play. Less choices, more decision. Less busyness, more time spent. Less excuse making, more responsibility taking. Less complaining, more gratitude. Less comparing, more contentment. Less me-centered, more others-centered. Less calories, more room in my jeans. You get the jist.
This motto also works in reverse though. For example…Less sleep, more tired. Less time, more stress. Less money, more bills. Less family and friends, more loneliness. Less prayer, more worry. Less wisdom, more foolishness. And it's these last two that I have been focusing on these past few weeks.
As my pregnancy progresses I spend much more of my time awake in the early hours of the morning, while the rest of the world is asleep. It's rather typical for me these days to wake at 3am for the remainder of my day. It's in these early hours, with my husband lying beside me and my dog at the foot of our bed that offer up my petitions to God in between the rhythmic breathing of both Aj and Dexter. As I lay there with my hand on my belly and pray, much like this morning, Sofia is most active kicking (or hiccuping) away. I lay there in the quiet darkness of the morning…praying. And I don't know why, but I most often petition Him for his strong, yet gentle hand of protection over these three beautiful gifts that lay beside me and within me.
Prayer has always been a regular characteristic of my life. Sometimes I've done better than other times, but I have always relied on God in the best of times and the worst of times in my life. Even as a small child. I have memories of praying myself to sleep every night. My prayer always started off with "Dear God, thank you for today and please forgive me for my sins and forgive those who have sinned against me…" These days, I have become more acutely aware of the need I have for Him in my marriage, and in the life of this little one that grows inside of me. The need for His wisdom seems more pressing now than at almost any other point in my living. I look at the world around me and wonder "God, how do we do it? How do we raise our child to know you authentically, to love you and love others. To see her dependency and need for you as her Creator? And to understand and know you as her Rescuer?" I wasn't raised in a home with biblical, Christian parenting. Neither was Aj. Don't get me wrong, we were raised in homes with parents who loved us very much and provided for us. And we both thank God for that. But the inclusion of faith and Jesus, the idea of a real personal God, who I could know and who knew me wasn't apart of the parenting I received. I have no model for how to raise a child with the knowledge of a real personal, loving Creator and Rescuer in a world that holds such hostility towards Him. And so these are the things that fill my prayers in the early morning hours.
How do I withstand the temptation and not make my life all about my child (like so many other parents do) and instead teach my child that life is all about Him? How do I teach my child that life is not about what you get out of it, instead it is about who you trust in the midst of its uncertainty. How do I teach her that society and culture are not her moral barometers; but instead, it is the person and work of Jesus. The honest truth is…we have no idea what we're doing. No one does, I understand that. And that is why I pray and ask for His wisdom, not my own. I am well aware that my wisdom, in all actuality, apart from Him is actually foolishness. I am also aware that the less I have of Him in my daily living and consideration, the more I have (as well as my family) of emptiness and unfulfilling self-indulgence. And so these have become my early morning prayers…less of me and more of Him.